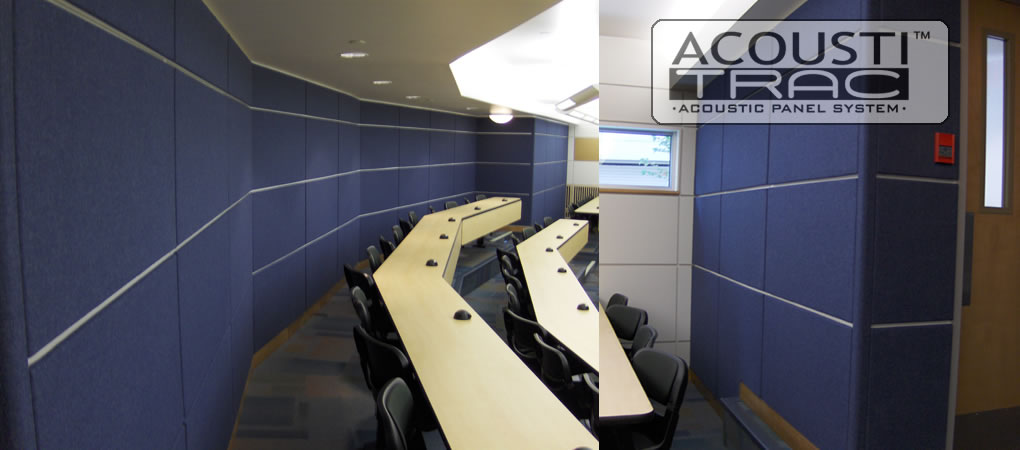 ABSORPTION
REFLECTION
DIFFUSION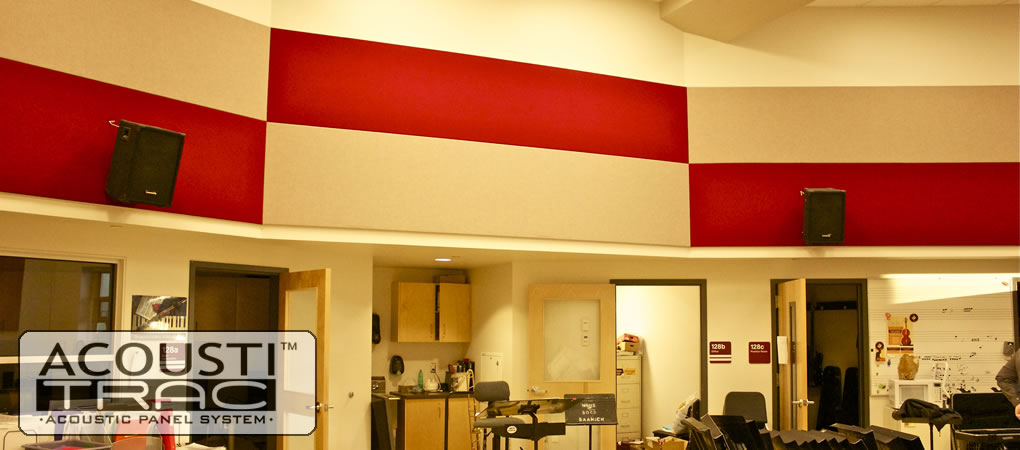 Functional
Tough
Designer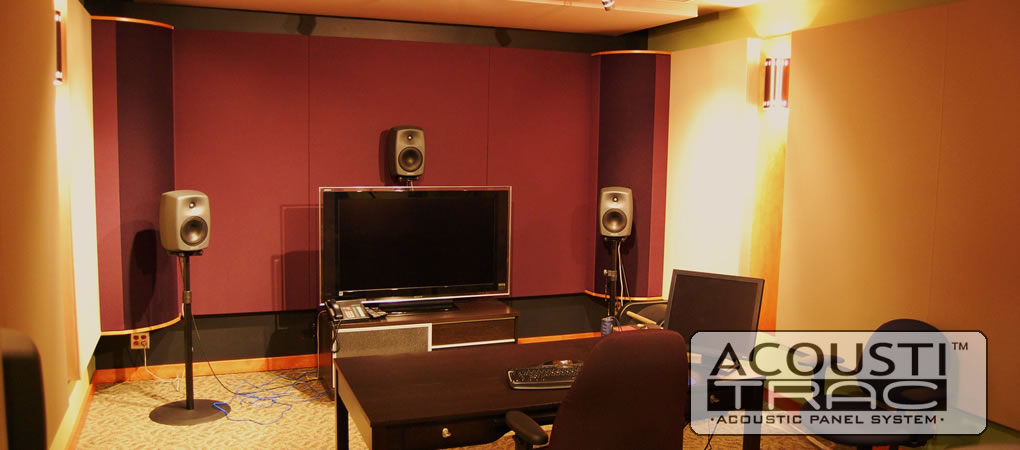 Elegant
Functional
Discreet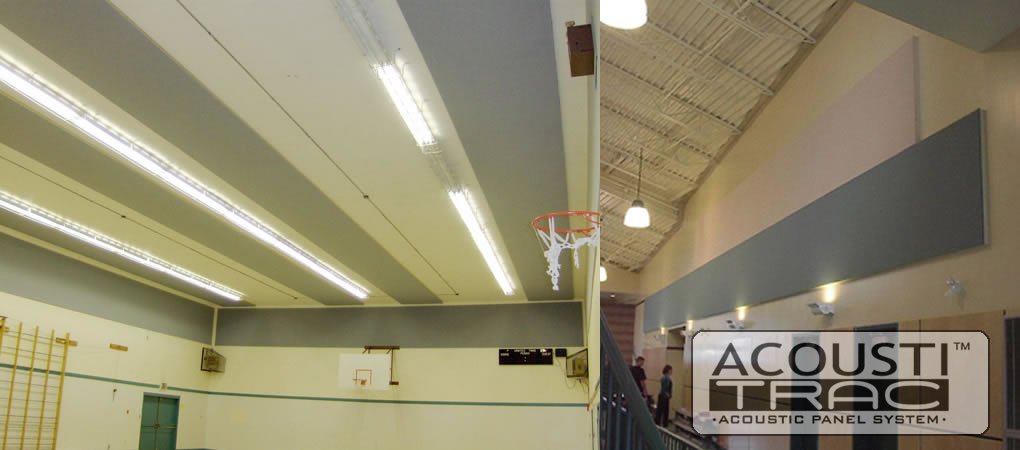 Noisy
Room
Solutions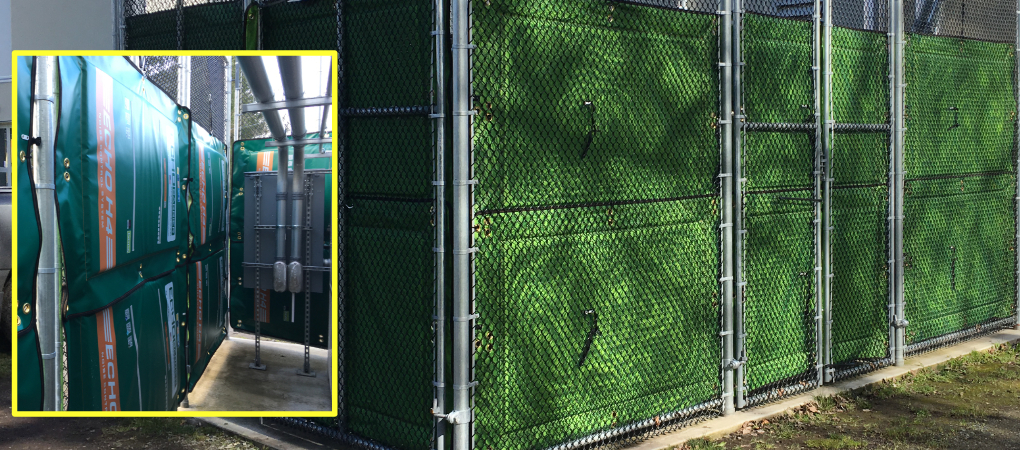 Echo barrier Exterior Acoustic barriers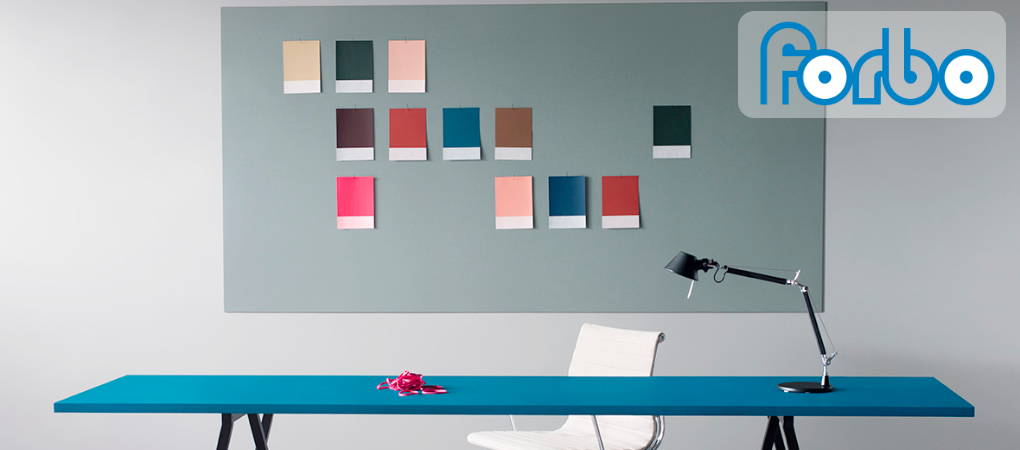 Forbo Bulletin Boards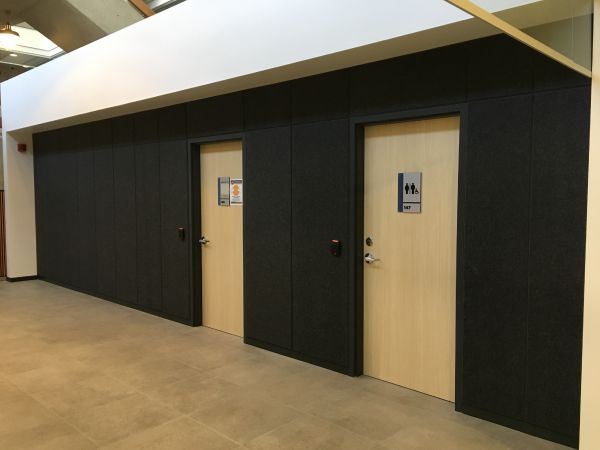 Kirei Acoustic Felt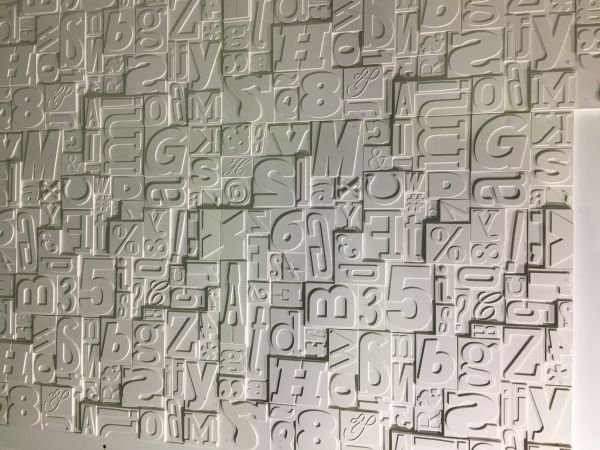 Modular Arts Alphabet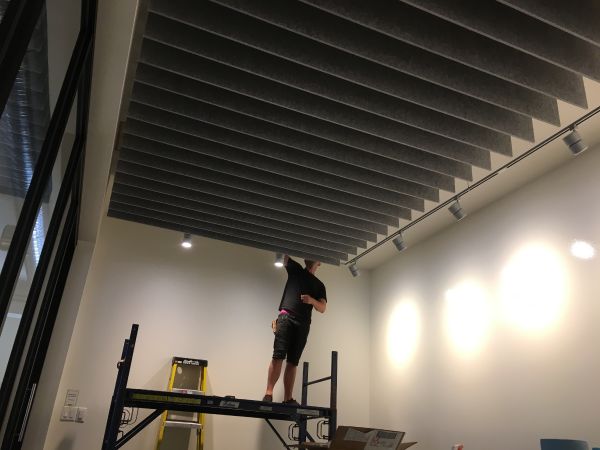 Blade 1/2" Ezobord with stainless steel clam shell mounts.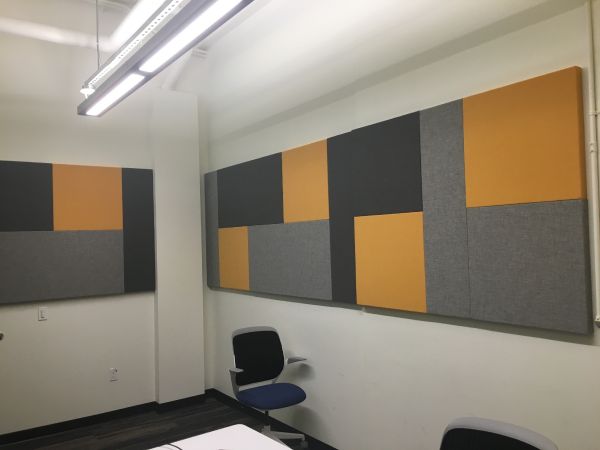 Whispertone Acoustic Panels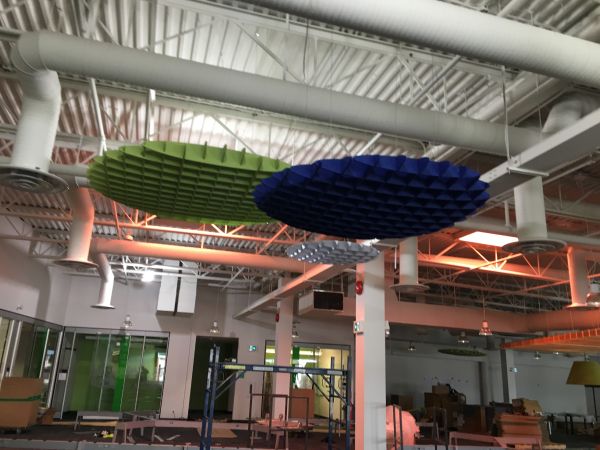 Zintra YooFoo Acoustic Felt panels.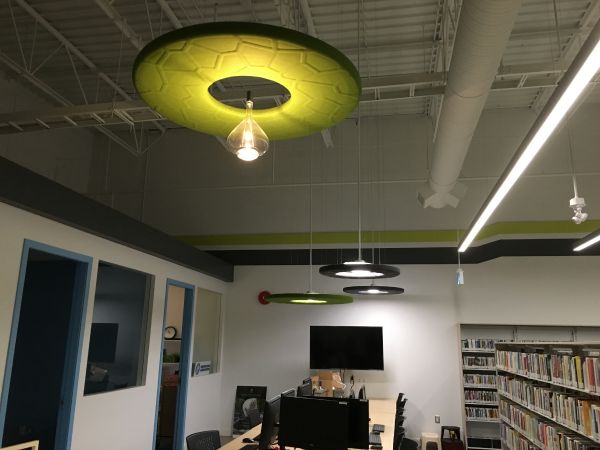 Buzzispace Acoustic Donuts
About Acousti-Trac
In 1980, our product developers set upon designing an acoustic panel track system for the noise reducing stretch fabric panel market with engineers and industrial designers from a local extruding manufacturer. It had to be economical, easy to install and able to handle curved walls and circular applications with relative ease, as well as dependably secure to hold tight the various panel and upholstery fabrics available on the market. The rest, we might say, is history and ACOUSTI-TRAC™ was born! 
About Sound
Sound is the vibration of the individual molecules of any substance. Sound vibrates in the air and moves through the substance like a wave, hence the term "sound wave". Three characteristics that define a sound wave are frequency, wavelength, and amplitude. We will look at these in depth in the following paragraphs. The only place in which sound can't travel is in a vacuum. Noise and sound are often used to mean the same thing and are measured in Decibels.
About Other Products
Sound attenuation solutions are available for walls, ceilings and floors in virtually all building applications. We also handle sound reduction in industrial environments. We offer a complete line of barriers, absorbers, sound control underlayments and sound/ vibration isolation clips for whatever your noise control requirements. Whether you requires simple acoustic treatment or have a more complicated project like a recording studio, we have the products you need. We can also assist you with your acoustic deign requirements to maximize efficiency of your project.
Our Suppliers
Quality and World Class!